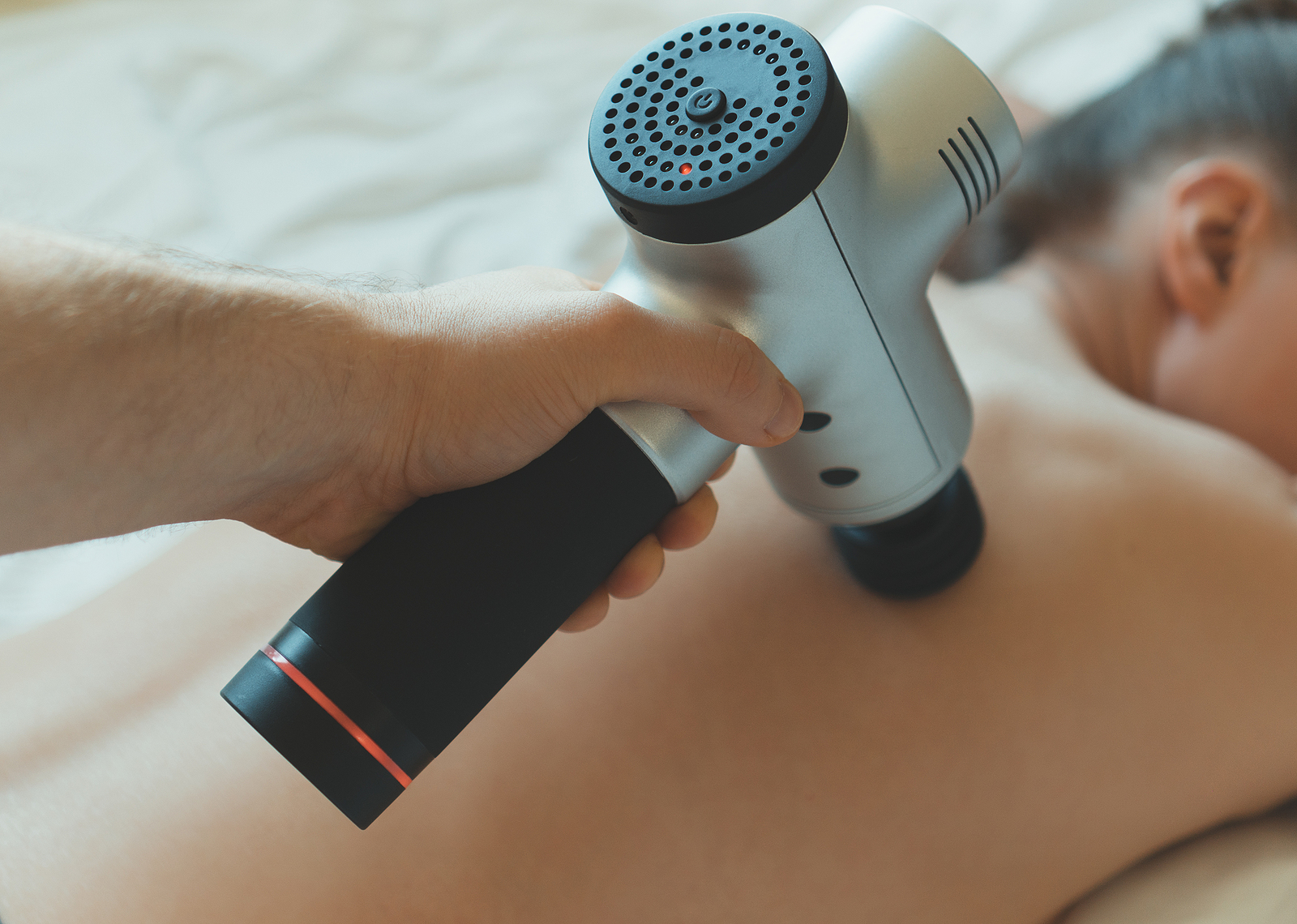 Percussion Therapy has taken professional athletes and anyone suffering from muscle tension or injuries by storm..! Many sports people are reported to be using this new technology to accelerate warm-ups and aid in recovery.
Whether you are an elite athlete, a fitness enthusiast, or simply seeking a healthier lifestyle, the way you move determines how you feel. Many clients find traditional massage (by hand) too painful and it may not benefit the hard to reach, deeper areas. Percussion therapy is generally not painful, but very effective in providing relief.
Using a Hypervolt Massage Machine, Percussion Therapy concentrates targeted pulses of pressure into the muscles and tissues of the body which feels amazing..! It has been proven to improve range of motion and flexibility, reduce muscle soreness and stiffness, enhance muscle performance and help to eliminate fatty tissues faster.
Our Percussion Therapy treatments are performed by our Physiotherapist Beniamin Kasprzyk, who also is at hand to give advice regarding potential injuries or general questions that our clients may have.
30 min Treatment – £ 40.00
45 min Treatment – £ 52.00
60 min Treatment – £ 70.00
The only question one needs to ask is…
Can I afford not to..?
Click Here to Make Your Appointment!
For more information about all our Physiotherapy Services, please Click Here.