Activator® Technique in Jersey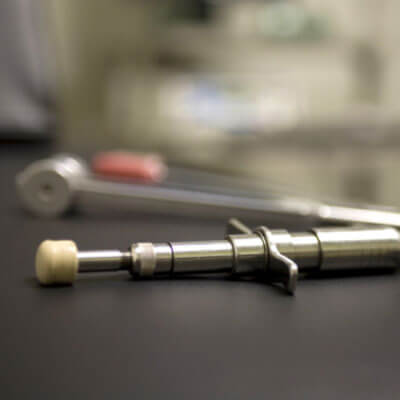 At The Wellness Centre (Castle Quay), we offer one of the most popular "low force" chiropractic techniques in the world—the Activator handheld instrument that provides precise, gentle adjustments where and when you need it most.
Our team has practiced the Activator Technique for over 20 years due to it being a softer, safer technique that can be used on patients of all ages and health conditions. This method is a more gentle, optional technique that is clinically indicated or preferred by our patients.
The Activator is often ideal for patients of all ages and walks of life. Children love our "clicker instrument," and seniors can comfortably be adjusted more accurately using less energy.
What to Expect
The Activator instrument is a handheld spring-loaded tool that delivers a consistent low-force, high-speed thrust. It also makes the directed energy more precise, given the exact angle necessary to best add motion to a joint.
Because it's often faster than adjustments delivered by hand, the body rarely tightens to resist, making adjustments comfortable and effective. It's also helpful for adjusting elbows, wrists, knees, and other joints of the body.
The best part about this method? If you're nervous about getting "cracked," don't be, as there are no popping sounds to be heard in this type of adjustment.
The Follow Up
After your adjustment, we retest to ensure the desired changes have been produced. Testing afterwards helps us deliver high-quality care and high levels of patient satisfaction.
Frequently Asked Questions
How long does it take to find relief from pain or symptoms using this technique?
It depends on the condition, the severity of the problem, and how long the problem has been present. However, a patient often experiences positive results after 2-4 treatments.
How long does this type of adjustment take?
The actual Activator adjustment only takes seconds. However, all our chiropractic treatments last between 15-20 minutes to allow for a full assessment of each patient and for other necessary associated treatment techniques to be carried out.
Schedule Your Visit
If you're interested in a gentle, advanced chiropractic adjustment that's comfortable for all ages and stages of life, we're here to help. Contact our team today to book your first appointment.
Activator® Technique Jersey, JSY | 01534 633060