Meet the Team at The Wellness Centre (Castle Quay)
Get to Know Our Team
A big thank you to Hadley for taking me on at short notice and for the difference he has made to my back and neck pain levels already – he is very easy to chat to, he explains his findings very clearly and carries out treatments in a very professional and relaxing way – I'm so glad I called you after a recommendation – thank you.

I have always had such a good experience at the Wellness Centre. April's massages are amazing and have really helped ease my neck and hip pains.

Very pleasant, courteous staff working in a very professional manner. Added bonus – they cured my back pain! Thank you.

Superb work from all the team. Will be back when these crazy times depart us. Hope you're all safe and well.

April Marques was very thorough in understanding the reason for my first visit, delivered a fantastic massage and good advice. I will be going back.

It was my first time needing professional help with my back problem. Dr Andrea Luckhurst put me at ease and had me up and walking without pain in no time. I have been recommending the practice since my visit as when comparing with some others the prices are also reasonable. I also intend to return and make use of the Float Spa and massage treatments available.

A wonderful place with fantastic day staff.

Had a head massage with Suzanne, excellent experience, definitely will be back.

Extremely friendly and welcoming staff.

Thank you, Jane, for my massage, it was one of the most relaxing ones I've had!

Emma Ross was lovely and super welcoming. I would recommend her to all those in need of her services.

Hayden was excellent. Such a good chiropractor. Made me feel at easy and took time to listen to me. Felt well cared for and my back was 100% better after just one treatment

So relaxing! April is great! Thank you!

Very friendly and knowledgeable staff.

April is fantastic at what she does, look forward to seeing her again soon.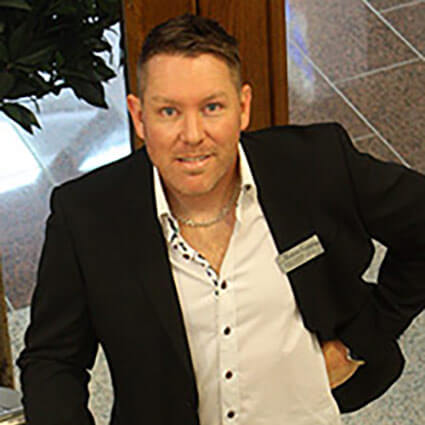 Adrian C. Luckhurst D.C., Director/Doctor of Chiropractic
Adrian was born in England (1973), however grew up in beautiful Victoria B.C. in Canada. Adrian attended St. Michael's University School (SMUS) which prepared him for further education at the University of Victoria (UVIC). After completing a 2-year per-requisite program at the University of Victoria Adrian was accepted into the Anglo-European College Of Chiropractic (AECC) in Bournemouth, England.
Adrian achieved his BSc. (Hons) Human Sciences degree in 1998 and his MSc. (Chiro) degree in 1999. Shortly thereafter he was presented with the opportunity to come to Jersey and assume the role as Principal of Jersey Chiropractic Centre. After 15 years of developing & modernising the centre Adrian decided to take some much needed time out. After his sabbatical Adrian returned to design and develop
The Wellness Centre (Castle Quay)
, and assumed the role as Managing Director, and as one of the most senior Chiropractors working at the centre.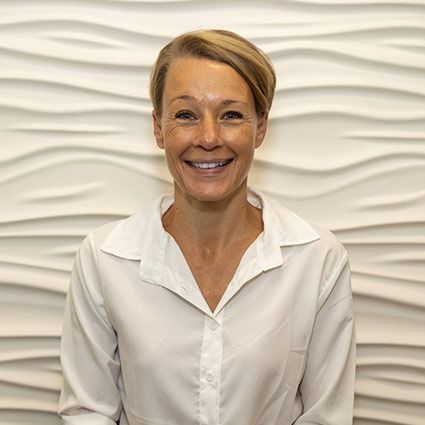 Andrea F. Luckhurst D.C., Director/Doctor of Chiropractic
Andrea was born in Sweden (1976). After having completed a degree in Economy in Sweden, Andrea spent some time in Spain where she worked within the family restaurant business. It was during this time that she decided to focus her future career within the healthcare industry.
After being inspired by her local practitioner Andrea decided to attend the Anglo-European College of Chiropractic (AECC). In 2001 Andrea achieved her MSc. (Chiro) degree and shortly thereafter moved to Jersey to become a partner of the Jersey Chiropractic Centre. Andrea has since further qualified in Applied Kinesiology (AK), and taken several specialized courses in pediatrics and Buteyko (a recognized breathing technique for asthma, and other respiratory problems).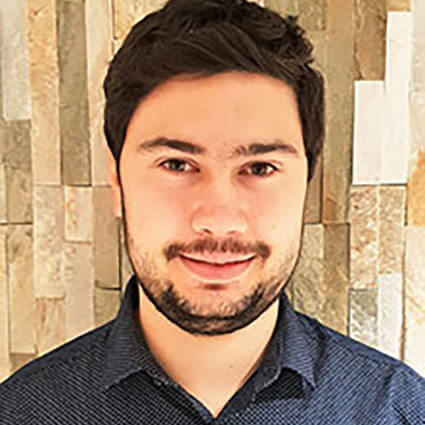 Hadley-James Brown D.C., Doctor of Chiropractic
Hadley was born in New Jersey (USA) and grew up in Spain before moving to the UK. He completed his Masters of Chiropractic graduating with distinction. Having a passion for playing sports, he has seen first-hand the benefits of chiropractic care in relieving symptoms but also maintaining optimum function. In 2016 he was appointed as the on-pitch healthcare professional for a Welsh rugby union side.
This placement entailed working alongside a professional healthcare team and having to complete a myriad of courses to acquire the skills to deal with acute sports trauma.
Having most recently practised in the South east of England and London, Hadley has become acquired to dealing with musculoskeletal complaints that arise in a corporate setting. In his spare time, he enjoys playing football and watching live sports.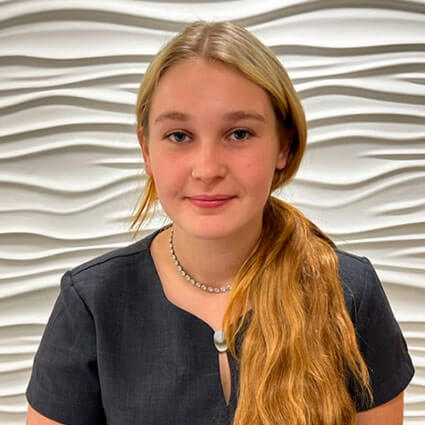 Chloe Aubert Receptionist & float SPA attendant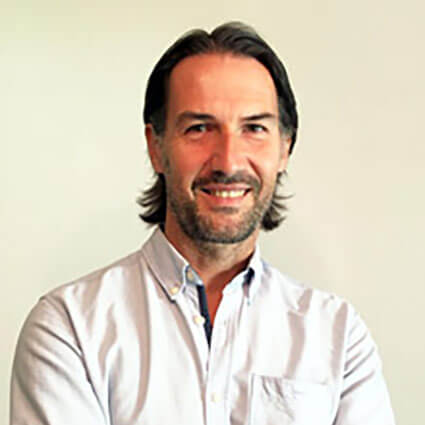 Beniamin Kasprzyk MSc MCSP, Chartered Physiotapist
Benjamin was born (1976) and raised in Poland. He completed a 3-year Physiotherapy course at the Medical Vocational College of Busko-Zdroj and graduated as a Physiotherapy Technician in 1998. In 2007 Beniamin went on to study Physiotherapy at the Medical University of Lodz, later completing the 5-year course and obtaining his MSc degree in Physiotherapy.
Being a keen learner, Beniamin has completed several additional, adjunctive Physiotherapy courses (Movement Solution I - Kinetic Control and 4 modules of basic and advanced Full Body Manual Therapy). He is registered with The Health and Care Professions Council and he is a qualified member of The Chartered Society of Physiotherapy.
Benjamin loves to work with people and aims to provide excellent patient service by educating his patients in their condition, diagnosis, treatment plan and self-management techniques. Being part of his patients' recovery, and helping them to live a pain free life so that they can focus on achieving their goals without worrying about health issues, gives him great sense of achievement and pleasure. Sport and physical fitness have always been his big passions including sports such as tennis, snowboarding, surfing, and recently triathlon.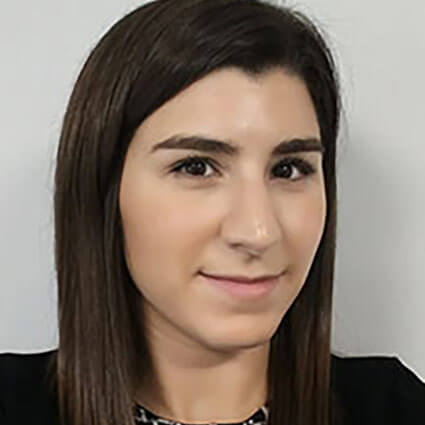 Dr. Nicola Brandaro, Clinical Psychologist
Nicola was born in England and grew up in Oxfordshire. After completing her undergraduate degree in Psychology (BSc) at the University of Portsmouth where she achieved a First Class degree with honours, she moved to Jersey for 2 years where she worked as an Assistant Psychologist. Nicola later gained a place on the University of Birmingham Doctorate in Clinical Psychology 3-year programme.
Nicola moved to Jersey permanently in 2015 and worked as a qualified Clinical Psychologist within the States of Jersey for 4 years. She has a number of publications and has completed several additional courses, most recently having achieved her certificate to practice Eye Movement Desensitisation Reprocessing (EMDR).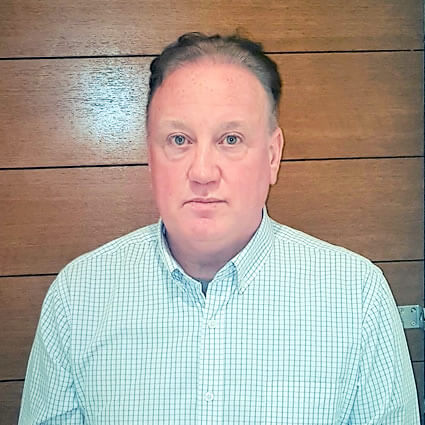 Dr Stephen Folland, Psychologist
Stephen is originally from Devon but worked in many different parts of England before moving to Jersey in 2021. He did his undergraduate degree at Wolverhampton, followed by a master's at Exeter, and then doctoral training at Teesside.
Stephen currently works for the States of Jersey and at The Wellness Centre (Castle Quay) on Saturdays. He works with adults in the following areas; autism diagnostic assessments, autism therapy, eating disorders therapy, and therapy for people experiencing physical health problems, looking to make lifestyle changes in relation to nutrition, exercise, sleep, and rest.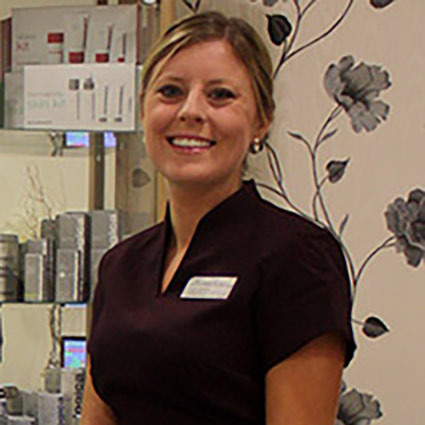 Lauren McEwan, Sports Therapist
Lauren McEwan was born and raised in Jersey. After completing her G.C.S.E.s and A Levels at Hautlier, she then went on to study Sports Therapy at the University of Chichester, completing the 3-year course and obtaining her BSc. (Hons) degree in 2006. Whilst at University Lauren gained further hands on experience in her field. She was part of the Sports Therapy drop-in clinic at the university, which was open to all students and staff. Lauren also took the post of Sports Therapist for her University football team, attending both training sessions and matches with them.
Since returning to Jersey, Lauren has been based at the Jersey Chiropractic Centre since early 2007, during which time she has built a strong client base. As a student, Lauren had a long history as an Island gymnast. As such she has great first hand knowledge and experience of sports-related injuries. In addition to Remedial Massage, Sports Massage, and Rehabilitative Training Lauren now also offer a range of wellness-based treatments to complement our clinic and the many therapies that we offer.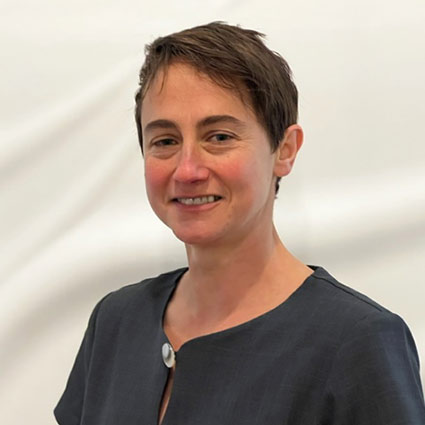 Jo Taylor, Massage Therapist & McTimoney Animal Chiro MSc.
Jo left her home island of Guernsey in 2005 for an undergraduate sports science degree in the Midlands. This set her on the path of working, training, and rehabilitating Horses of various types and backgrounds. After her graduation, Jo was recruited by a renowned veterinary hospital in Berkshire as a veterinary nurse. During this time Jo also sought education at the McTimoney College of Chiropractic, where she expanded her practice knowledge to include Animal Manipulation. Jo gained her McTimoney postgraduate degree in 2014, and has been working with animals of all sizes ever since.
In 2022, Jo decided to return to working with people as well as animals, and expand her knowledge by completing a Level 3 sports massage certification under the supervision of Ciara Ahern. Jo's work with people is strongly supported by her extensive experience from her animal practice; identifying the true cause/s of a problem and not just focusing on the problem. As such, Jo will continue to study more advanced remedial therapies and to gain further qualifications in the near future.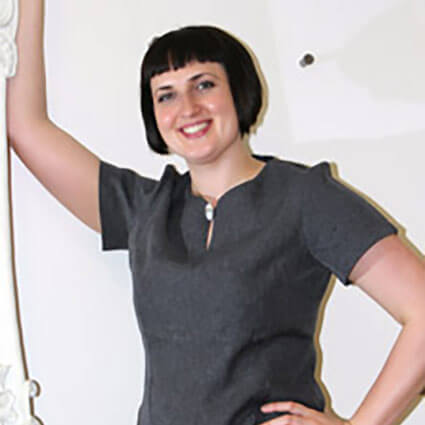 Eva Akhonya, Massage Therapist
Eva was born in Poland where she studied at the 1st Medical Vocational Post-Secondary School in Szczecin, and graduated in 2005 as Physiotherapist. After moving to Jersey in 2008, Eva gained further qualifications in different body treatments at the Highlands College and many years of experience at several spas on the island. As a teenager, Eva started training as a triathlete and after many years of hard work she reached her goal and became a winner of both gold and silver medals in the Championship of Poland on two different Triathlon distances.
Eva has found that her training and personal experience has given her a deeper understanding about sport injuries and how specific treatments can help to speed up recovery and maximising one's performance. Her biggest enjoyment as a massage therapist is dealing with specific and sometimes difficult injuries that require her to adjust her treatments accordingly. The reward is seeing the results afterwards. Knowing that massage is only one component to better health, Eva would like to complete her training to become a fully qualified Physiotherapist in Jersey.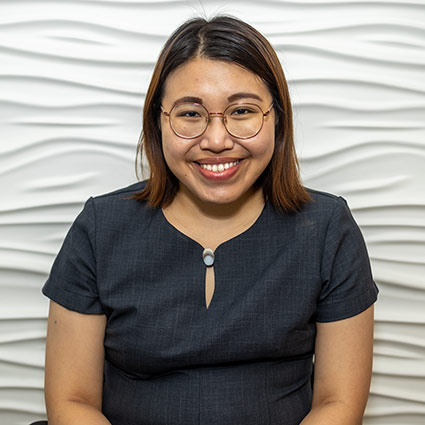 April Marques, Sports Massage Therapist
April originates from Thailand, where she completed an MBA in Hotel & Tourism. April had also completed a Post Graduate Diploma in International Hotel & Events Management whilst living in Switzerland. Through the world of hospitality, she developed a keen interest in Massage Therapy, and after moving to Jersey in 2015 she graduated as a Swedish Massage Therapist Level 3 at Highlands College.
During her training April worked for one of the Island's best Spas, where she gained great experience in Deep Tissue, Hot stone and Facial Massage. Additionally, April has also gained a Diploma in Sports Massage Therapy. April's motivation stems from being able to help her clients by relieving their stress and tension, and to ensure that the customers needs are always taken as a priority.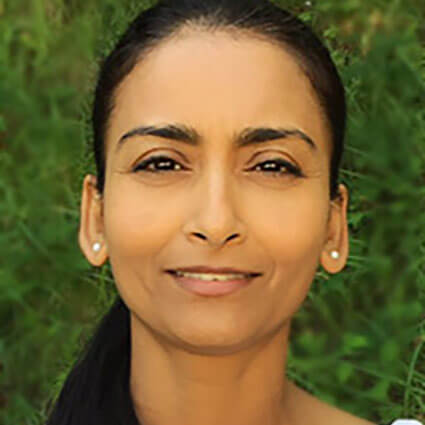 Shefa Hamid, Pilates Instructor
Shefa grew up in England. Having graduated with BA Hons in business and financial services, she worked in finance in London. Subsequently, she lived in Sotogrande, Spain for several years before moving to Jersey. Shefa has always been interested in health and fitness and it's her passion for pilates and thirst for knowledge led her to complete an advanced diploma in pilates including specialist training in both pre and post-natal pilates exercise and pilates for common orthopedic conditions. She offers bespoke pilates service and her core value is to be able to teach clients to maintain long-term good health by strengthening weaker muscles and preventing any potential injuries.
Allowing her clients to enjoy effective muscular performance whether at home, work or playing sports. Shefa has a holistic teaching approach accompanied by her passion for helping clients build wellness of the body and mind by harmoniously coordinating breathing, balance and alignment. Her interests and hobbies include: food - both cooking and eating!, chilling with family and friends, travelling and one of her favourite destination is Mauritius. She also enjoys taking part in various charity events and in 2017 completed the London Marathon Moon Walk in aid of breast cancer.

Patricia Woodward - Laser Beauty Therapist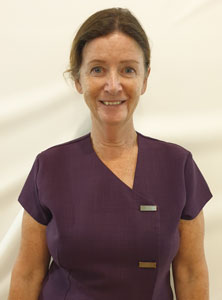 Patricia completed her NVQ Level 3 Beauty Therapy Course at Highlands College, after which she has undergone extensive and renown further training in Pulsar IPL, Zeolight Laser IPL, Bipolar RF, A-Lift, Ultrasound Cavitation, Face Yoga and Swedish Massage.
Patricia believes passionately in using the science of machines combined with a healthy lifestyle and the best possible cruelty free, green skincare. Her treatments are aimed at being a lifestyle transformation for the client, rather than a 'quick fix'. Patricia often utilize and teach Face Yoga (Danelle Collins method) as part of some treatments. This holistic treatment uses massage and facial exercises to regenerate the skin cells and muscles without the use of toxins or fillers. Exercise and a great diet help to give the skin a healthy glow.
To make an appointment, or to find out more about Patricia and her treatments please visit www.jerseylaser.co.uk.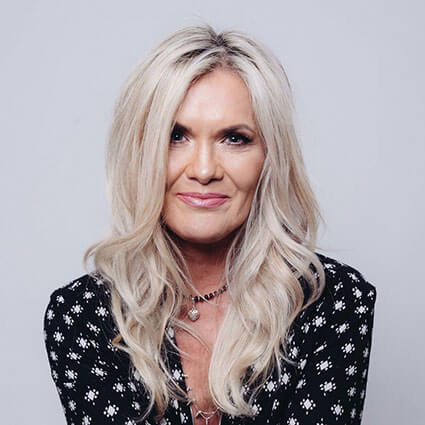 Jane Rayner, Light Specialist
Jane first found out about Red Light Therapy (RLT) more than a decade ago. RLT seemed like magic. Red light can aid in the healing process of everything from acne to aching muscles, boosting the skin at the cellular level. No chemicals, no skin damage, just a better overall look to your skin. After extensive market research, Jane opened Bronzed Angel in the UK in 2013, and following its great success is now launching a new salon in Jersey. The mon amie red light therapy bed is the only one of its type in Jersey and gives impressive results.
To find out more about the specialist light therapies that are on offer, please call Jane on 07797 890013, email janerayner@bronzedangel.com or visit www.bronzedangel.com


Meet the Team at The Wellness Centre (Castle Quay) | 01534 633060