About The Wellness Centre (Castle Quay)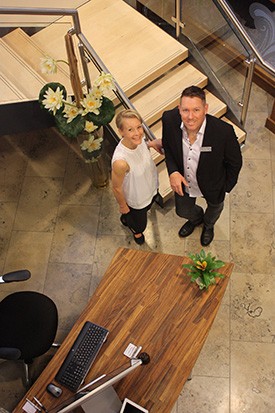 Our Story
Our journey began in the early 90's as a small Chiropractic clinic practicing from a room in a shared consulting facility. Although we were a small establishment, we have always had a clear vision and a strong purpose of what we were, but more importantly what we would like to become. For us an important aspect of happiness and contentment has always been to have a purpose, although this purpose and vision has evolved over the years.
In 2005 we were offered to join the first multi-disciplinary medical centre on the Island that was to become 'Indigo House'. Over the following years the 'Jersey Chiropractic Centre' thrived, and as our goals were achieved, our vision and purpose grew. As more therapists joined our team, our business and centre naturally evolved to become much more of a 'wellness centre', offering several more complementary therapies and services.
As our practice grew so too did our vision, until we realised that in order to achieve our ultimate goal we would again have to find larger premises. As our lease was due to be renewed for another 9 years we decided that now was the right time to find an alternate location for our centre. After several months of looking we finally found a large undeveloped commercial space at Castle Quay, and knew straight away that this was the right space for us. A space that would allow us to grow, evolve and help many more people heal themselves (mind, body, & spirit) with the best practitioners offering a wide variety of the latest natural therapies. We wanted to create a beautifully designed second home for people which features a modern, sumptuous and relaxing environment, yet with a friendly and accommodating atmosphere. After several months planning, designing and developing the site the 'The Wellness Centre (Castle Quay)' has finally come into being.
Building Community, Healthy Lifestyles & Balance
At 'The Wellness Centre (Castle Quay)' we are about more than just healing… we are about community, healthy lifestyle, finding balance and creating a unique experience for each of our clients and patients. We aim for this unique experience to leave people better connected with their physical bodies and cognitive minds. Our ongoing promise to our patient members and the public is to share our wealth of information and give them the tools to use in their healing and wellbeing journey. We want to empower our clients so that they can take responsibility for the quality of their lives, and create healthy lifestyles for themselves. Wellness is after all for everyone, it is your right. Ultimately we hope that this knowledge and experience will be passed on so that we can continue to create generations of happier and healthier people and families.
We would love to meet you. Please contact our Jersey wellness center to make an appointment.