Our Chiropractic Techniques
We use a number of highly-effective adjusting approaches to help improve spinal biomechanics and reduce nervous system interference. The approach we use is based on our clinical judgment and years of experience.
The primary adjusting techniques we use include:
Diversified Technique
After identifying which vertebrae have lost their normal motion or position, a specific manual thrust is applied to free up "stuck" spinal joints. read more»
Thompson Drop Technique
Thompson Terminal Point technique is a system of analysis and a special table that reduces the amount of energy needed to adjust your spine. read more»
AK Applied Kinesiology
Testing the strength of specific muscles of your body helps us find structural, chemical and mental problems and monitor your results. read more»
Activator Methods®
This is a system of spinal evaluation combined with a handheld adjusting instrument that delivers a consistent, low-force thrust. read more»
Kinesio Taping
The Kinesio Taping Method is a rehabilitative taping technique that is designed to facilitate the body's natural healing process while providing support and stability to muscles and joints without restricting the body's range of motion.
Acupuncture (Dry Needling)
The perfect adjunct to your chiropractic care, we use acupuncture for meridian balance, symptom relief and many organic health complaints. read more»
Ultrasound
This high-tech deep tissue "micro-massage" helps reduce swelling, increase blood flow, decrease pain, reduce joint stiffness and stimulate cell-repair. read more»
Trigger Point Therapy
By applying direct pressure or stretching of the affected muscle, we can reduce muscle spasms and flush out pooled blood and accumulated toxins. read more»
Myovison Thermographic Scans
This technology helps us assess your nervous system by measuring tiny amounts of heat and electrical differences along your spine. read more»
Others
Remedial Massage
Sports Massage
Hot Stone Massage
Indian Head Massage
Revitalizing Facial Massage
Rehabilitation (Stretching & Strengthening exercises)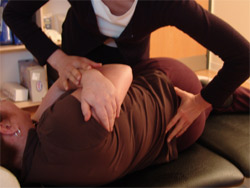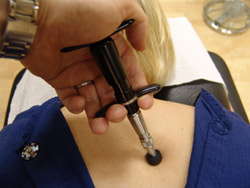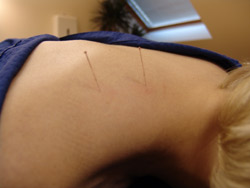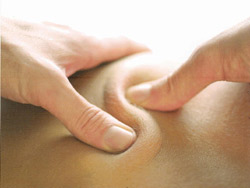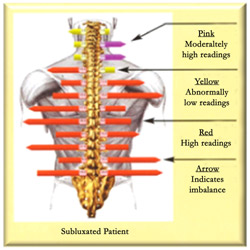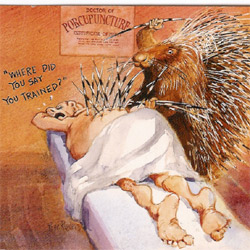 If you've been to a chiropractor before and prefer to be adjusted in a particular way, let us know. We want you to relax, enjoy and fully benefit from your chiropractic care. If you think that you or a loved one is a good candidate for chiropractic care, contact The Wellness Centre (Castle Quay) to arrange a thorough examination in our practice.