Gentle & Safe Chiropractic Care in Jersey
Discover True Wellness at The Wellness Centre (Castle Quay) in St Helier
Whether you're experiencing back pain, tension headaches or neck pain, or just want to improve your overall health, we offer a range of chiropractic and natural health services to help you achieve your health goals and be your best.
Our evidence based practice utilises proven chiropractic techniques to help correct imbalances in your spine and nervous system, restoring function to your body.
Proven Techniques for Relief
Our experienced chiropractors will uncover the root of your problem to determine exactly what's causing your issue at hand. From here, we can develop a plan of action and treatments that will help your nervous system regain its natural ability to heal.
Convenient, Affordable Chiropractic Care in Jersey
We believe quality health care shouldn't be out of anyone's reach. Your chiropractic care is covered by most major Private Medical Insurance companies, and we offer affordable rates for those without insurance. We also offer evening hours and are even open on Saturdays.
---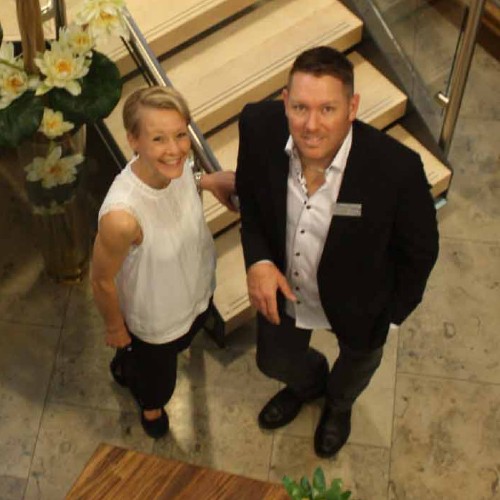 Finally Live Pain-Free With Natural Chiropractic
Our experienced chiropractors have been passionate about helping people to live their best life with natural chiropractic care for more than two decades.
With a range of healthcare solutions available including cutting-edge chiropractic techniques, massage therapy and acupuncture, you can be sure that you'll find what you've been looking for at our modern, comfortable practice.
Access Personalised Chiropractic Care Today – Call 01534 633060 or

book your appointment online

now!
---
Conditions Commonly Treated
There are numerous ailments that people often seek our help with:
Carpal tunnel syndrome
Elbow pain
Headaches
Hip pain
Knee pain
Low back pain
Neck pain
Plantar fasciitis
Sciatica
Shoulder pain
Discover personalized chiropractic care – call 01534 633060 or

book your appointment online

now!
Book Your Appointment Online
---
We Can See You Today!
01534 633060
---
Expert Chiropractors in St Helier, Jersey