Gentle & Safe Chiropractic Care in Jersey
Discover True Wellness at The Wellness Centre (Castle Quay) in St Helier
Whether you're experiencing back pain, tension headaches or neck pain, or just want to improve your overall health, we offer a range of chiropractic and natural health services to help you achieve your health goals and be your best.
Our evidence based practice utilizes proven chiropractic techniques to help correct imbalances in your spine and nervous system, restoring function to your body.
For a limited time, we're offering our new patients 25% off their consultation and their first adjustment!
Convenient, Affordable Chiropractic Care in Jersey
We believe quality health care shouldn't be out of anyone's reach. Your chiropractic care is covered by most major Private Medical Insurance companies, and we offer affordable rates for those without insurance. We also offer evening hours and are even open on Saturdays.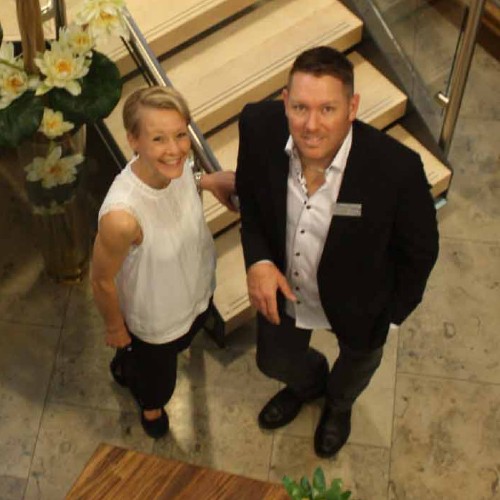 Finally Live Pain-Free With Natural Chiropractic
Our experienced chiropractors have been passionate about helping people to live their best life with natural chiropractic care for more than two decades.
With a range of healthcare solutions available including cutting-edge chiropractic techniques, massage therapy and acupuncture, you can be sure that you'll find what you've been looking for at our modern, comfortable practice.
Access Personalised Chiropractic Care Today – Call 01534 633060 or

request your appointment online

now!

Contact The Wellness Centre (Castle Quay)
We'd love to hear from you! Call us 01534 633060

CONTACT
"VBoo
The Wellness Centre (Castle Quay) Millais House, Rue De L'etau St. Helier, JSY JE2 3WF
Phone: 01534 633060
Fax: 01534 633058

Practice Hours

FIND US
We are located at the St. Helier Waterfront, in the Millais House (Castle Quay Development) just opposite the Waterfront Gardens. Please enter the building from one of the side entrances behind either 'Coopers Coffee shop' or 'Organic Kids Nursery'. Our Main Entrance and Reception is located within the Chart Room of the Millais House.
Parking
There are several Car Parks in the surrounding area, such as the underground Car Park (beneath the Waterfront Gardens), Esplanade Car Park and Elizabeth Terminal Car Park (Harbour).