Traditional Thai Massage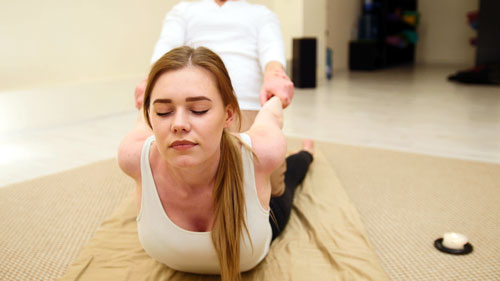 Traditional Thai Massage is a restorative and holistic massage where the Therapist stretches your muscles through gentle, rhythmic manipulation of specific energy points (Meridians). In this passive 'Yoga Treatment' your joints and muscles are gently mobilised by the Therapist's hands, feet, knees and elbows, to give an ultimate but effortless full body workout that relieves aches and pains.
Why Traditional Thai Massage is different…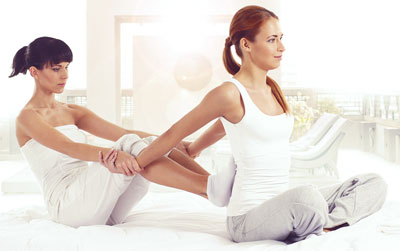 During this active but highly relaxing treatment, the client remains fully clothed. Instead of using stroking or kneading techniques as in other massages, the therapist utilizes their hands, feet, knees and elbows to relieve pressure, and to lengthen and stretch muscles and joints. These pulling and rocking motions enhance flexibility, increase circulation, and help to relieve pain.
What are the benefits of Thai massage?
Improve flexibility
Increase energy
Greater range of motion
Reduce stress
What to wear?
As you will remain fully clothed during this treatment, it is recommended that the client wear comfortable, loose clothing e.g. (loose top, sweatpants, shorts, leggings).
Not suitable for:
Lymphatic disorders
Osteoporosis
Rheumatic or other inflammatory Arthritis
Artificial joints (hips or knees)
Pregnancy (before 12 weeks)
Please ask your GP regarding the suitability of any treatment if you are suffering from a specific health condition.
Please Click Here to make an appointment or call us today on 633060.
For our full Schedule of Fees please Click Here.
---
Traditional Thai Massage | 01534 633060