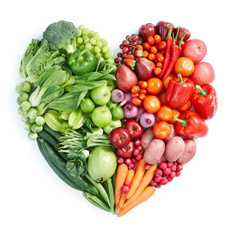 Health Coaching
Eating well, increased energy, better sleep and loving life. How would it feel to have a coach for that? Christy is a certified health coach and help people who live busy lives and want to improve their health and fitness goals to achieve results and create a life they love.
---
Want to know more? Join the forefront of today's health revolution!
The Institute for Integrative Nutrition, defines a health coach as "a wellness authority and supportive mentor who motivates individuals to cultivate positive health choices. Health coaches educate and support clients to achieve their health goals through lifestyle and behaviour adjustments." To put it simply, health coaches are highly educated guides in the fields of nutrition, wellness, bio-individuality and mentoring.
At a time when one in five people will die of lifestyle-related disease, as well as when diabetes and obesity are at an all-time high, health coaches provide the nutritional and lifestyle guidance society desperately needs to find its way back to health. Health coaches often offer services and fill gaps that doctors, nutritionists and other health care providers don't have the time or resources to fill.
To become a health coach you are trained over the course of 12 months in over 100 dietary theories and lifestyle coaching techniques to help identify exactly what will help a client, and what is holding them back. Health coaching focus not only on the food you eat, but also your lifestyle. A health coach will help you to maximize the results of each and help you achieve your health goals, by motivating you to look at your whole lifestyle picture.
We have all seen lists of "eat this, not that" and tried diets that seem to work for others but not ourselves. It is easy to make the mistake of implementing too drastic changes all at once that will prove unsustainable and don't work in the long-term. Don't despair! There is something that will work for you – the trick is finding it.
This is where health coaching come in. We help you finding your way. Together we lay out a plan that will help you, at a pace that's comfortable for you to meet all your health related goals. Every person is unique and different. Therefore most 'generic' diets don't work, or only work for a short period of time. As such health coaches do not promote a specific type of diet or just one way of eating.
Losing weight, increased stamina and energy or just to get healthy… Whatever your goal is, your health coach will take the time to listen and help you experiment to find out what will work for you specifically. Not just in the short term, but for as long as you choose.
It's also important to know what a health coach is not. A health coach is neither a doctor nor a nutritionist. Health coaches don't prescribe medications or supplements or diagnose conditions. Neither are they a drill sergeant… Ultimately it is your responsibility to achieve your identified health goals, but with the support of an amazing coach!
---
Health Coaching Services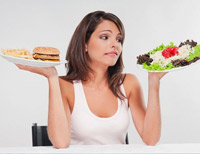 Discovery Session (50 minutes)
A discovery session is for anyone wanting to talk one-to-one with a holistic health coach for clarity on their health goals and everything healthy related. Price: £52
Renew You (Online Based)
Change with the seasons and join us for a group 5-day detox each spring, summer, fall and winter. You receive 1:1 email support, access to a private Facebook group with other detoxers, shopping list, recipes and meal guide. This program has is based online. Price: £43
6 Week Health Coaching Program
This is the program for you if you feel you have fallen off the wagon and could use a little boost. In this 6 week intensive program we meet for 50 minutes for 6 consecutive weeks to get you back on track. Each week we focus your individual needs and cover a different health topic. Handouts, giveaways, email support and weekly challenges included. Price: £312
6 Month Health Coaching Program
Ready for a transformation? For 12 sessions over 6 months we work on turning your goals into reality. During these one-to-one sessions we discuss the health and wellness topics related to your individual goals. You will receive handouts with nutrition information, a fortnightly challenge that will help you reach your goal, recipes, email support and more. Price: £624
To make an appointment please Click Here.
In preparation of your Health Consultation, please download and complete your Health History Forms.