Additional Therapies
What is Wellness…?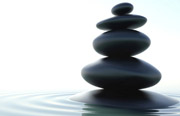 Effectively, it means different things to different people. Some see it as health and freedom from disease, whilst others define it as a healthy balance of the mind, body and spirit. Regardless of the definition, it's an infallible way to maintain a sense of balance. Unfortunately, not many of us are born with a toolbox and manual that teaches us how to get through life's many ups and downs unscathed.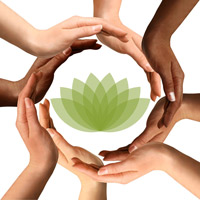 As such, at The Wellness Centre (Castle Quay) our main goal is to provide a service that epitomises a unique experience, leaving individuals better connected with their physical bodies and cognitive minds.
To make this possible, the Centre's growing team of handpicked health professionals offer a multitude of therapies and services such as Cranio-Sacral Therapy, Buteyko, Nutritional Therapy, Reflexology, Psychotherapy and Mindfulness Coaching – all of which have been chosen with health and wellbeing in mind.
---
The Wellness Centre (Castle Quay) is one of very few of its kind in the Channel Islands. By applying a comprehensive model of 'Integrated Healthcare', and enabling all to take advantage of the professional team's vast experience, we aim to give you the best chance to 'Bring Balance to Your Life.'
For a full list of our fees please click here.
---

Online Consultations
We now offer Online Consultations via Skype allowing you to receive the same quality of care from the comfort of your own home. This amazing service is available to you even if you need our help whilst travelling abroad or even whilst on holiday. Please click here for directions.
Want more information? Give us a call at 01534 633060.