As the festive season is now upon us and Christmas is nearly here we would like to add a little sparkle to your gift list (or wish list!) with some fantastic Gift Voucher Offers at The Wellness Centre (Castle Quay). Our vouchers can be purchased by dropping in to our oasis of calm, or should you prefer, you can make your purchase over the phone and we will mail your voucher directly to you or to the intended. Let us help to make your Christmas free of stress and to bring joy and wellness to those you care about.
---
f l o a t  S P A

–

Floatation / REST Hydrotherapy Pod..!
(60 min: £ 30) 50% Off
Experience one of the most physically and mentally relaxing therapies on earth..! Imagine floating weightless and effortlessly on the surface of warm water (saturated with over 500kg of Epsom Salts) and encapsulated in harmonic sounds & colours created by underwater speakers and LED lights. A single floatation session yields immediate benefits. The detrimental effects of stress on the body are dissipated: tense muscles relax, and the mind is able to let go and relax into a state of deep calm. These effects can last for days or weeks, and successive floatation sessions can have profound cumulative effects. Studies show that a one hour f l o a t  S P A session equates to 6 hours of deep sleep.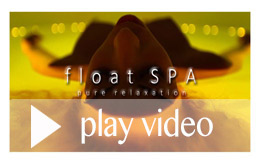 Try this wonderful experience and make it a regular part of a healthier lifestyle to combat stress, fatigue, aches & pains. You will wonder how you ever lived without it..!
For more information please watch this short video.
---
A Choice of Massages! 
(60 min: £ 50) 25% Off 
There is no denying the benefits of massage and the healing power of human touch. Regardless of the adjectives we assign to it (pampering, rejuvenating, therapeutic) or the reasons we seek it out (a luxurious treat, stress relief, pain management), massage therapy can be a powerful ally in your healthcare regime.
At The Wellness Centre (Castle Quay) we believe that professional treatments shouldn't just be good – they should great..!
Don't miss this great opportunity to give the Gift of Wellbeing to someone you care about! T's & C's: One voucher per person but may be bought in multiples and distributes as gifts.
---
Chiropractic Spinal Health Check
(30 min: £ 20) 65% Off
Do you or someone that you know have any pains, niggles, or any other concerns regarding their physical health..? If so, consider booking in for a Spinal Health Check…
A Spinal Health Check is a great opportunity to informally discuss a problem or health concern with one of our specialised Chiropractors, and to have a brief physical examination including a MYOVISION (E-Scan) & Digital PostureScreen before embarking on a more detailed Consultation and Treatment Program if needed. A Spinal Heath Check can detect early indicators such as poor posture, decreased range of motion, muscle weakness and spinal dysfunction, using a non-invasive painless screening assessment.
For more information about Chiropractic and our Spinal Health Checks, please click Here.
We are looking forwards to helping you and your loved ones with your
Health and Wellbeing Goals in 2020!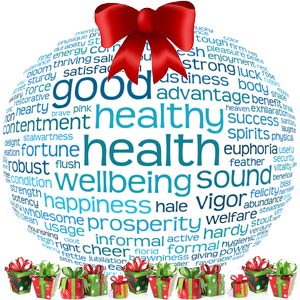 The Wellness Centre (Castle Quay)
Appointments: 01534 633060
Visit Site